Holtek newly launched Sub-1GHz OOK/FSK RF transmitter A/D Flash MCU BC66F2133, which is suitable for license-free ISM frequency bands below 1GHz, provides OOK/FSK modulation options, and the radio frequency characteristics comply with ETSI/FCC specifications. Suitable for wireless ceiling fans, wireless doorbells, RF switches, smart homes, cold chain temperature detection and other products, extending wireless control functions.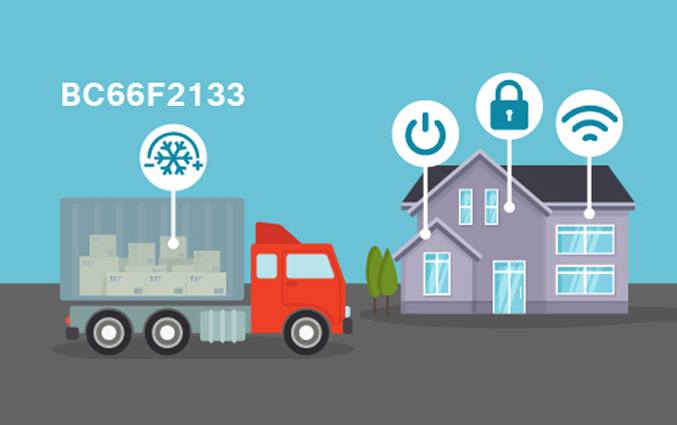 The working voltage of BC66F2133 is 2.2V~3.6V; MCU has 2K×14 Flash ROM, 64×8 RAM, 32×14 EEPROM; 9 I/O; 1 set of 8-bit Timer, 10-bit×4 channel ADC, 1 set of 8-bit PWM. Built-in 8MHz and 32kHz system frequency. Programmable RF transmit power, up to +13dBm.
BC66F2133 provides a small 16-pin NSOP-EP package that meets the industrial temperature range of -40°C to 85°C. Holtek has a professional RF service team to provide technical support and quickly introduce various product development applications.